Security
Build your extended

detection and response Data Lake

using Snowflake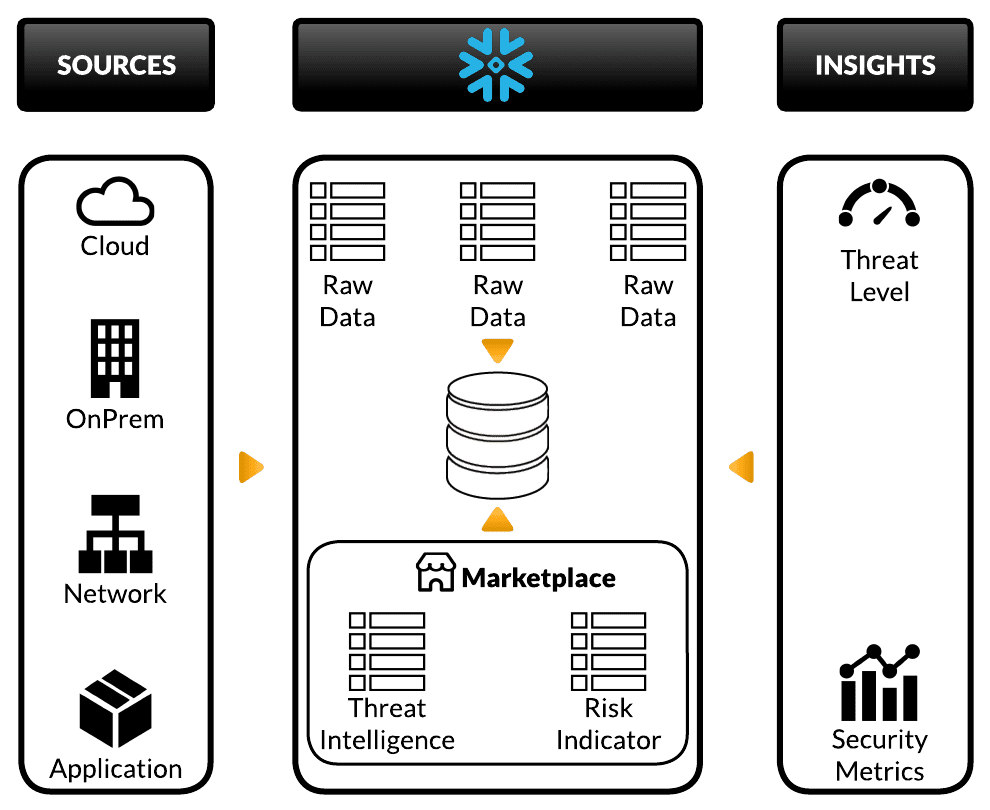 One source of truth
for your data
Snowflake's unique approach to Cybersecurity Workloads revolutionizes how organizations build detection and response data lakes.
By bringing all your sources to the Data Cloud, you gain complete visibility over your cybersecurity data and the possibility to build complex correlations between datasets from various systems.
Gone are the days of reloading historical data or manually extracting and analyzing it. Do it all from one location.

Find hidden threats by correlating your data and Snowflake Marketplace data

React quicker to new threats and prevent future attacks

Keep all historical data available at your fingertips
Use Cases
The security data lake for Snowflake is a modern view on the XDR model.
Common use cases include:

The security data lake for Snowflake is a modern view on the XDR model.

Automate security data sources ingestion to snowflake


Enable advanced AI-driven security workload
Activities
Definition of your current security data sets and required capabilities
Build proper data modelling and corresponding data architecture
Collaborative design of solution architecture with your security & data teams
Implementation of Security Data Lake through automated deployment scripts
Knowledge transfer activities with client's team
Build one security dashboard*
*More can be added at extra cost.
Are you ready to

leap forward

with your data?
No matter where you are in your data cloud journey or what industry you come from, our team of experts is ready to embed themselves into your existing structure, pinpoint the value in your data, and help you achieve your business goals.
True innovation with your data awaits. Are you ready?