Data Platform
Lower your spend on cloud services with a

no-risk cost optimization solution
that gives you an ROI of 5-10x
Unlock Cost Optimization
Snowflake is one of the most cost-effective data platforms. Spending discipline and cost optimization can make it even better.
We'll review your data analytics pipelines from a cost perspective and suggest and implement cost optimization improvements.
Our work covers your whole solution, including extract and load pipelines, transformations within Snowflake or elsewhere, visualization, immediate downstream processes, and the underlying infrastructure.
We'll leave you with proper cost attribution, cost monitoring, cost alerting, and cost limits in place.

Understand factors contributing to the overall cost of your data analytics solution

Optimize your solution and decrease your Snowflake and Cloud costs and realize ROI of 5-10x in 1 year

Implement proper cost attribution, cost monitoring and cost alerting for the future
Cloud and Snowflake storage optimization
Query execution optimization
Ingest and egest optimization
Warehouse tuning
Visualization cost optimization
Infrastructure optimization
Cost attribution
Cost monitoring, alerting and controls
Goals
Understanding of factors contributing to the overall cost of the solution

Identification of cost-saving opportunities
Activities
Solution architecture review
Environments review
Storage and compute cost analysis and profiling
Identification of potential cost savings
Activities
PoC verifying cost-saving hypothesis (optional)
Design, implementation, testing, and deployment of the optimization solution
Cost monitoring and alerting setup
Cost attribution dashboard setup (optional)
Snowflake Elite
services partner
As a Snowflake Elite Services Partner, we help organizations migrate and implement Snowflake. We are a one-stop shop, providing comprehensive professional and managed services for your Snowflake needs.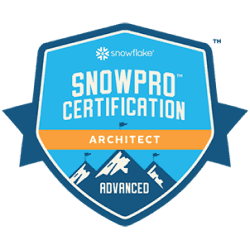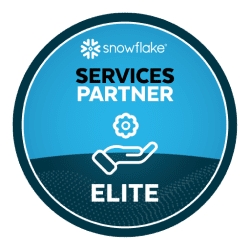 Are you ready to

leap forward

with your data?
No matter where you are in your data cloud journey or what industry you come from, our team of experts is ready to embed themselves into your existing structure, pinpoint the value in your data, and help you achieve your business goals.
True innovation with your data awaits. Are you ready?