Our approach
Data

Clean Rooms
Share sensitive data

securely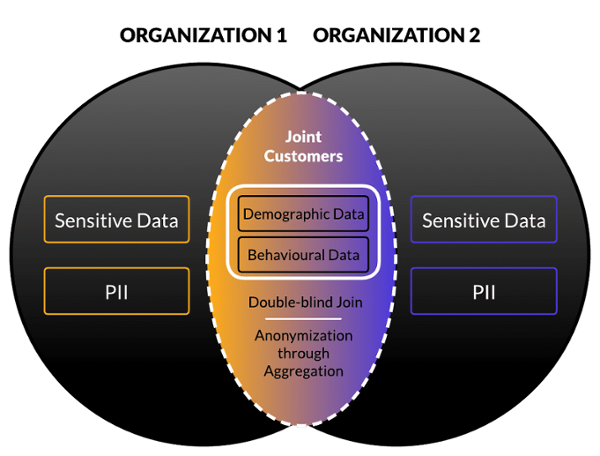 Sharing is caring –As long as you do it securely.
A data clean room is a secure environment that allows multiple companies, or divisions of a single company, to share and bring data together for joint analysis under defined guidelines and restrictions. Snowflake's unique approach to Data Clean Rooms revolutionizes how organizations share data with partners while respecting safety and security regulations.
Infostrux brings this concept to you, customizes it to your needs, and guides you in establishing shared governance with your partners.

Perform overlap analysis and selectively share insights about your common customers

Share aggregated statistics based on audience segments without identifying individual customers, thus protecting their privacy
Use Cases
The Data Clean Room is a versatile concept enabling data sharing use cases of data protected under GDPR, HIPAA, CCPA and others.
Common use cases include:

Extended Customer 360 view


Enhanced site selection analysis
Definition of data boundaries, from shareability to k-anonymity

Collaborative design of solution architecture with client

Implementation of Data Clean Room through automated deployment scripts

Customization of Data Clean Room for customer's business logic, data boundaries

Knowledge transfer activities with client's team

Creation of Partner Onboarding Guide

Modelling and cleaning of data upstream of the Data Clean Room*

Support for multi-partner deployment*

Enhanced data matching of datasets using fuzzy algorithms and automated cleaning procedures*
Are you ready to

leap forward

with your data?
No matter where you are in your data cloud journey or what industry you come from, our team of experts is ready to embed themselves into your existing structure, pinpoint the value in your data, and help you achieve your business goals.
True innovation with your data awaits. Are you ready?