Infostrux gets its SOC 2 attestation: Security around data is at the top of our priorities. Getting this attestation keeps us and our client's data safe.
Infostrux is proud to announce that it has completed the System and Organization Controls (SOC) 2 Type I examination in recognition of its commitment to information security.
Developed by the American Institute of CPAs (AICPA), SOC 2 (System and Organization Controls) defines criteria for managing customer data based on five "trust service principles" — security, availability, processing integrity, confidentiality, and privacy.
We partnered with Vanta, the leader in continuous compliance monitoring, to help us automate the collection of our audit evidence. Vanta provides the most robust security foundation to protect our customer data.

A SOC 2 examination provides organizations with a report on an organization's internal controls and how it protects customer data and sensitive information. It is the standard for data security among digital companies in the U.S.
An independent auditor, Insight Assurance, conducted the detailed examination. Through this process, Infostrux demonstrated its adherence to data security, availability, and confidentiality standards developed by the American Institute of Certified Public Accountants (AICPA).
With its SOC 2 recognition, Infostrux not only protects the safety of its customers' data today but demonstrates that it has set the proper standards for the future.
To earn SOC 2 certification, Infostrux completed the following over six months:
Assessment of the design and operating effectiveness of Infostrux's controls
A thorough examination of the security of vendors and third parties
Defined policies to ensure continued protection for customers and employees
Infostrux is excited to take this critical step to further its data protection practices.
To learn more about what we do, visit www.infostrux.com – visit our page on Security for more information on how we protect data.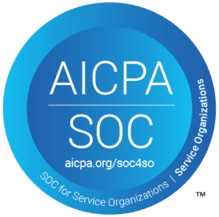 Stay in the [
data

] loop

Subscribe to our mailing list to receive the latest articles and news about the data cloud and what we do at Infostrux daily.